This week's thread about the weekly portion will tell you how to fasten yourself to G-d. (Duct tape optional)
🌄 HA'AZINU 🌄
In which Moses sings a lengthy song and is then told about his impending death. (We warned you.) There's also a big rock!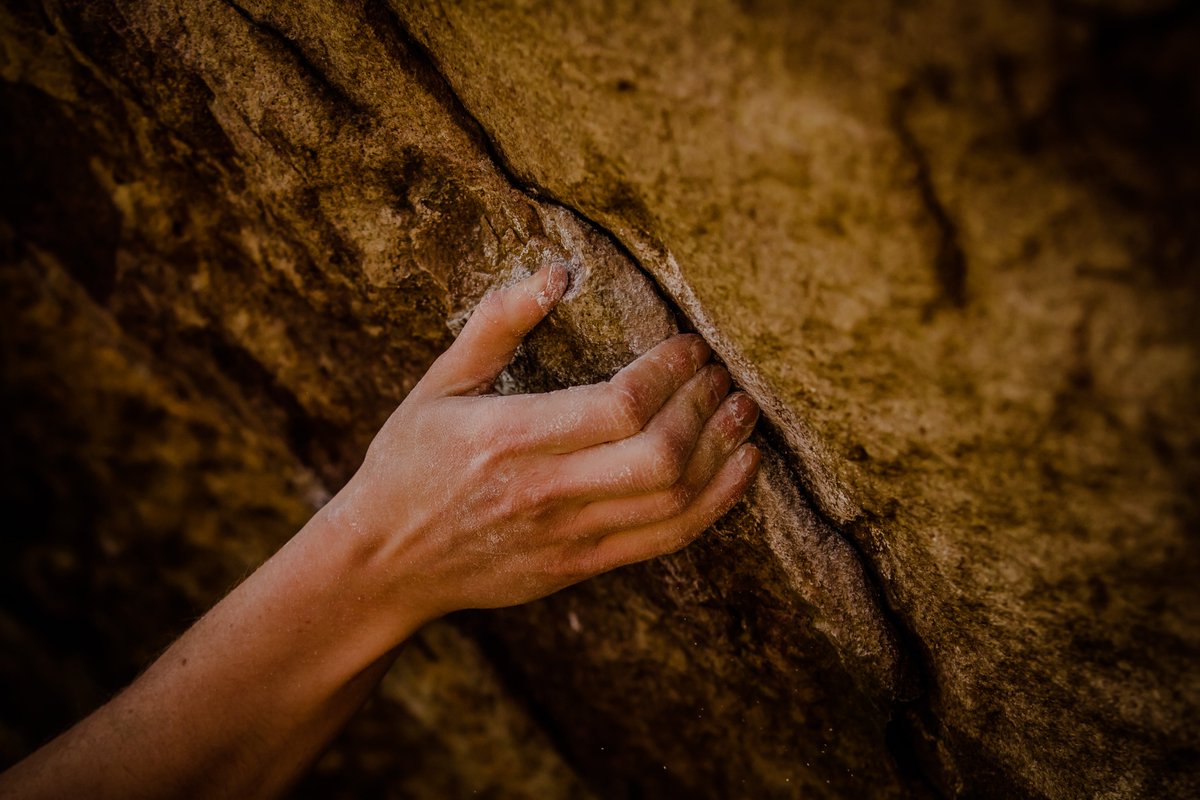 Even though we're just before Sukkot, a happy occasion, this parsha has a lot of rather grim commentary – because this is where G-d tells Moses that he's going to die, and not be allowed into the Land.
A discussion of death follows, not all of it as peaceful as Moses'. As usual, we will pick 3 tidbits on the portion from books that we published. And we'll begin with the one NOT about death. It involves fastening 🩹
The first piece is from Abe Mezrich's collection of poetic midrash on the later books of the Torah, BETWEEN THE MOUNTAIN AND THE LAND LIES THE LESSON.
Hold the World Together
1.
The people of Babel fear they will scatter across the world.
They build a great tower from the valley where they live, up to Heaven.
This, they think, will hold them in place;
will hold them together.
But God disbands them.
Far later God relays a speech for Moses to share.
In it, God calls Heaven and Earth to witness His words–
*like storms upon the vegetation*.
To remain a people on the Land, God says, follow God.
2.
In Babel they thought earth and sky and each of us
are separate things.
It would take a structure to connect them
for us to stay together.
But God tells Moses: Heaven and Earth and the people
and our lives with God
— they are already part of one fabric:
a single fabric beneath the One God
Who rains from the sky to the grass.
3.
If you want to hold the world together,
do not invent a new structure to hold it up.
There is no need. It will not work.
Look to the fabric of God.
Fasten yourself to it.
The endnote specifies that this piece was based on Genesis 11 and Deuteronomy 31:16-32:2,44-47, the latter from our weekly portion.
For our next detail, we picked something from Torah & Company, a book by Judith Z. Abrams that finds a matching detail from the Mishnah and the Gemara for each weekly portion! (Demonstrate your erudition over Shabbat dinner!)
In his song, Moses offers a beautiful image of God as a rock:
"The Rock! His deeds are perfect; and all His ways are just.
A faithful God without sin: righteous and straightforward is He." (32:4)
There is a longer story in the Babylonian Talmud, tractate Avodah Zarah 17b, that features this quote.
(A warning that this will be grim.)
The Romans then brought up Rabbi Hanina ben Teradyon and they said to him:
"Why have you occupied yourself with Torah which the emperor had forbidden under penalty of death?"
The rabbi said to them: "Thus the Lord my God commanded me." At once they sentenced him to be burnt..
As he went out from the tribunal he accepted the righteousness of the Divine judgment. He quoted, "The Rock, His work is perfect; for all his ways are justice."
They took hold of him, wrapped him in the Scroll of the Law, placed bundles of branches round him and set them on fire. Then they brought tufts of wool, which they had soaked in water, and placed them over his heart, so that he should die slowly.
( 😱 )
His daughter said to him: "Father, alas that I should see you in this state!"
He said to her: "If it were I alone that was being burnt it would have been a thing hard for me to bear. But now that I am burning together with the Scroll of the Law, He who will have regard for the Plight of the Torah will also have regard for my plight."
His students said to him: "Rabbi, what do you see?"
He said to them: "The parchments are being burnt but the letters are flying free…"
The executioner said to him: "Rabbi, if I raise the flame and take away the tufts of wool from over your heart (so your death is quicker and less painful), will you assure me that I will enter into the life to come?"
The rabbi said to him: Yes."
The executioner said to him: "Then swear unto me."
He swore to him that he would enter the world to come. The executioner immediately raised the flame and removed the tufts of wool from over his heart, and his soul quickly departed.
The executioner then jumped and threw himself into the fire. And a heavenly voice went forth saying: "Rabbi Hanina ben Teradyon and the executioner are destined for life in the world to come."
When Rabbi heard it he wept and said: "There are those who acquire eternity in one hour, and then there are those who acquire eternity over many years!"
*
Whew! That's a difficult story in more senses than one. For instance, why was Rabbi Hanina ben Teradyon so certain he could make such an offer?
Judith Z. Abrams also has some discussion questions for us –
"Rabbi Hanina ben Teradyon accepts his fate serenely. What does that image mean to you? How could you experience "the letters flying free" in your life? "Is there a qualitative difference between the eternal life acquired in an hour, or that acquired over the course of a lifetime? Which is easier? Is it fair to employ a "shortcut" in this matter?"
And the last one is also about death and mourning, but in a less abrupt manner…
It is a poem from Maxine Silverman's SHIVA MOON: Poems from a Year of Mourning, published by our Jewish Poetry Project imprint.
In this piece she talks about her father's passing, and relates it to the passing of time in the Jewish calendar and the history of the Jewish people in the Torah…up till and including the passing of Moses and Aharon.
(We already talked about Aharon's death here!)
What I Learned So Far
When Ellen says my poems these days seem one seamless Kaddish,
I hear she understands the six months
before my father died were raw keen k'riah.
How June's visit home I see his death
forming in the air he breathes.
Why every evening I call him
until there's nothing left to say,
until all that remains–the sheer
pleasure of his company.
Elul. He weakens before my eyes,
no shofar blast required.
Tishrei. We daven
repetitions to dwell in meaning: who shall live
and who shall die, who in the fullness of years
We cross into wilderness, a new year,
pillar of fire before us, the old, the weak, the infirm
to the rear, Amalek plucking them one death
at a time.
Reservations for December.
My father says, "Come right now." and I do.
A way is made.
Gathered to his people,
a story old as time.
Thank you for following along, and we hope we managed to offer some things to think about. Before Sukkot and partying (we will have something about Sukkot and partying, too!)…
Also make sure not to miss our INTENSE discourse on the size of Nineveh in the Bible, earlier today.